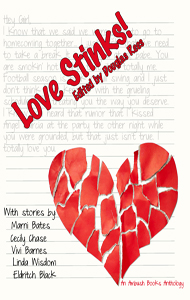 Love Stinks -- Coming August 2013
Love is magical. Love is amazing. But every once in a while love stinks! We've all been there. Heartbreak spawning crafty ideas of revenge. The "It's not you, it's me," syndrome. Well, this book celebrates all those love-bumps along the great highway of life. Fourteen YA authors have come together to reveal the truth about the dark side of love that few people talk about. But with a lot of humor and a bit of mystery, you might not mind too much that LOVE STINKS!
BUY: Smashwords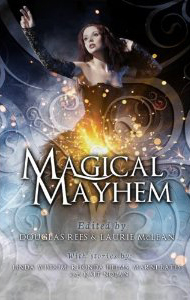 Magical Mayhem
Magical Mayhem is the first of many anthologies to come from new tween/teen publisher Ambush Books. Compiled from a wide assortment of emerging YA talent plus award-winning veteran authors, this anthology truly has something for everyone featuring short tales that will twist your brain and wrap around your soul. From the creepy jumble of Eldritch Black's 'Three Curses for Trixie Moon" to the gorgeous magical realism of Anna-Marie McLemore's "Lovesick", Magical Mayhem is the perfect bedtime companion for a cold autumn's night.
BUY: Amazon